Troop 188
High Adventure Trip - 2005
BSA Florida Sea Base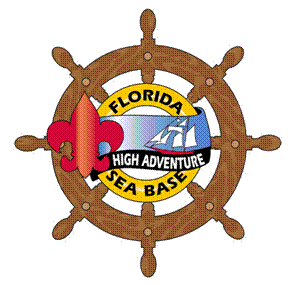 Troop 188 for the first time in its 7 years will be attending a Boy Scouts of America, National High Adventure Base, The Florida Sea Base!
This is a once in a lifetime opportunity for the scouts in our Troop.
Florida Sea Base, Philmont Scout Ranch, and Boundary Waters Canoe Base are the 3 National High Adventure Bases owned and managed by the Boy Scouts of America, and typically have a 2 year waiting list for participation in their programs. With a lot of luck and good timing Troop 188 has secured space (2 crews, minimum of 12, maximum of 16 Scouts and adults) June 4th - June 11th.
The "Crews" will be participating in the Out Island Adventure. The first day at "FSB" will involve skill testing, swim tests, snorkeling lessons etc. Day 2 is a free day to explore the western Florida Keys, including Key West. Day 3 using sea kayaks, we will paddle 5.5 miles across open ocean to a deserted island where we will spend the next 5 days fishing, both onshore and deep sea using Sea Base boats and equipment, snorkel on numerous reefs, sailing small boats, and learning island skills, and cooking what we catch. Day 7 we kayak back to "FSB" for equipment check-in, time at Sea Base Center, and a closing Luau.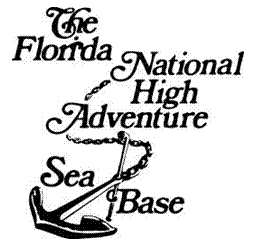 The Particulars
To Be Eligible
Scouts must be 14 years old by September 1st, 2005. There are NO EXCEPTIONS to this rule!
Florida Sea Base will check ID's upon arrival. Violators of this rule will be sent home, no refunds, no kidding!
Scouts must be a First Class Scout, and have Swimming, Life Saving, and First Aid Merit Badges by May 1st , 2005. 
The Nitty Gritty, The Bottom Line, The Money
The cost for each participant (Scouts and Adults) is approximately $1000. We are just starting to look at travel cost and dates etc., so this is just a working dollar amount. Be assured that the Troop will do everything possible to keep the cost as low as possible!
While at "FSB" all food and equipment is furnished, you may bring your own snorkeling and fishing gear but it is not necessary.
A first payment of $100 is due ASAP

A second payment of $175 is due December 31st

A payment of $275 is due March 1st
These are payments due to Florida Sea Base from the Troop. Payments for travel have not been set as of yet, but you should expect payments totaling about $450 over the next 6 months to cover these expenses.
*** SPACE IS LIMITED TO 16 TOTAL PARTICIPANTS ***